To deal with the upcoming winter rainy season I just ordered what must be the world's ugliest windshield for my Suzuki DL650 V-Strom: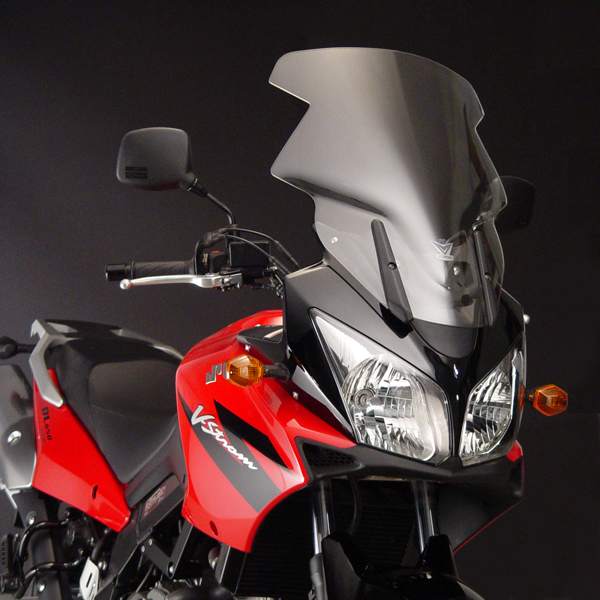 That is the National Cycle VStream. The weird cut-outs are to make room for the mirrors and the handguards on bikes that don't have bar-backs like mine, otherwise the windshield is too wide for the bike. The cut-outs also help with reducing buffeting behind the windshield, since the air coming around the cut-outs helps reduce the backpressure behind the shield.
We'll have to see what happens. This windshield was at least $80 cheaper than the other high-end windshield I was looking at, so hopefully it'll work. Otherwise I'll have to sell it off on Fleabay and fork out more money, bummer :-(.
-- Badtux the Motorcyclin' Penguin